Being a government parastatal we have a competent board of directors who are pivotal to our operations as a corporation and in decision making.
Dr. Joseph Rotumoi
Chairman
Dr. Joseph Rotumoi is a distinguished scholar, expert in corporate governance, risk management consultant, environmental impact/audit expert, trainer of trainers and educator who has been involved in dispensation of knowledge across different levels of education ranging from secondary school all the way to post graduate level. He has also served in various boards including National Oil Company and Kerio Valley Development Authority. Dr. Rotumoi has a PhD in Educational Communication Technology from Moi University, a Masters of Philosophy in Literature Education from Moi University, a post graduate diploma in Human Resource Management from Moi University, a Bachelors of Education Degree in English and Literature from Catholic University of East Africa and a diploma in English/History from Siriba TTC. As the Chairman, Rotumoi has been responsible for leading the Board in strategic matters, overseeing the Corporation's business and setting high governance standards. He has also been pivotal in fostering effectiveness of the ADC Board and individual Directors both inside and outside the boardroom. He is also responsible for promoting effective relationships that create an environment that allows constructive debates and engagements between ADC Board of Directors and the Management.
Mr Mohammed Bulle eBS
Managing Director
He was appointed the Acting Managing Director in April 2019. He holds Master of Science in Environmental Studies with specialization in sustainable development and climate change Antioch University-USA. Mr. Bulle also holds Bachelor of Science in Agricultural Education and Extension, and Diploma in Agriculture from Egerton University, a certificate in animal health from Animal Health and Industry Training Institute (AHITI) and a certificate in meat inspection from the University of Nairobi. He is also a member of the board of the directors of North-Eastern Muslim Welfare Society which caters for the orphans and the vulnerable members of the society and a founder of Clean Air-Cool Planet Kenya Ltd,an agricultural and environmental consulting firm. Mr. Bulle has held key positions in the livestock and agriculture industry. Mohamed is a member of the Environmental Institute of Kenya-EIK (a professional body for environmentalists).He also has accreditation with National Environmental Management Authority-NEMA as an environmental impact assessment and audit (EIA and Audit) Lead Expert
Ephantus Murage Mundia. MBS
Member
Mr. Murage is a licensed Surveyor with 33 years' practice experience. He is a member of Institution of Surveyors of Kenya (FISK). A full member of Institution of Surveyors of Kenya (MISK). Mr. Murage holds a Masters in Land Information System from ITC Netherlands and a Bachelor's degree in Surveying from the University of Nairobi. Mr. Murage has served as a member of the Ministerial Human Resource Management Advisory Committee in Ministry of Lands, Ministry of Interior and Coordination of National Government. Previously, he worked as Acting Deputy Director of surveys before being promoted to be the Director of Surveys Kenya. Mr. Murage's last assignment was the Director, National and International Boundaries Ministry of Interior and Coordination of National Government.
Mrs Jean Njiru
Member
Appointed 6th June 2018, Mrs. Jean Njiru holds a Masters of Professional Studies from Cornell University, USA and Masters of Science in Plant Pathology and a Bachelor of Science in Agriculture from the University of Nairobi. She has vast experience in supply chain management, research, leadership among others. She also undertook a professional development program under the Hubert Humphrey Fellowship Program at Cornell University to enhance leadership and management skills
Mr Richard Ngomo Etiir
Member
Appointed 7th August, 2020, Mr. Ngomo is a seasoned Corporate and Humanitarian Risk Management Professional with over 20 years of combined consulting and management experience in Africa, Middle East and Asia. He is a holder of Bachelor Degree in Political Science from University of Nairobi. Currently, he is pursuing Msc. Security, Conflict and International Development. He has vast experience and has worked with Organizations such as the United Nations, World Vision, Oxfam and Kenya Seed. He is currently the Regional Risk Advisor for Relief International
Ms Lina Nduta Kihoro
Member
Appointed 30th April, 2020, Ms. Lina Nduta Kihoro holds a Bachelor of Arts degree in Communication and Political Science from University of Nairobi. She also has a diploma in Project Management from Zetech University. Ms Kihoro has over 7 years' experience and expertise in project management, marketing, product development, policy implementation. She is currently the Managing Director of Jelink Limited.
Mr. Zephania Kipsany Yego
Member
Appointed 7th August, 2020, Mr. Yego is an advocate of the High Court of Kenya with 15 years' legal practice experience. He is the Managing Partner Z.K. Yego Law Offices. Mr. Yego was the former Chairman, Law Society of Kenya, North Rift Branch. Previously, he worked as the Secretary General, Law Society of Kenya, North Rift Branch and was an Associate Advocate at Kibichy and Company Advocates.
Eng. Jemutai Barkebo
Member
Appointed 7th August, 2020 Eng. Barkebo Hold a bachelors of technology in chemical and process Engineering from Moi University. She is a qualified internal auditor in ISO9001:2015 having undertaken various courses and versed knowledge on its implementation. She has sound knowledge in public resources management having served the Chairperson Ng-CDF Baringo central county, vice Chairperson Kenya Red cross Kabarnet Branch among others.
Mr. Josphat Gathiru Muhunyu
Alternate Director
Appointed 16th November, 2020 ,Mr. Muhunyu is currently deployed as the Agriculture Secretary. Previously he held various management posts as Director, National Program Coordinator and Principal of Kenya School of Agriculture. Worked in extension and capacity building to farmers for more than 30 years. Academic/ Professional qualifications: Msc in Agricultural Sciences (Agri-resource Management) University of Tsukuba Japan; Sustainable Rural Development (Japan and Thailand)
Ms. Cecilia Mbaka
Member
Appointed 6th October, 2021, Ms Cecilia Mbaka is a distinguished development worker and a strategic management professional with over 30 years' experience working with the Government of Kenya as a senior officer who had headed key departments with the highest level being Secretary Social Development. A central element of Cecilia's work has been the provision of strategic leadership and support in Government, and the effective engagement with key strategic partners to advance policy development and design and execution of innovative programmes that have strengthened service delivery to poor and vulnerable persons in Kenya. Her effective management and leadership skills were recognized by His Excellency the President of the republic of Kenya Uhuru Kenyatta through the award of the State Commendation of the "Order of Grand Warrior – OGW" Specific accomplishments include Cecilia's leading role in the formulation of policy frameworks, legislation, strategies and design and implementation of programmes to uplift the living standards of the poor and vulnerable. One of her biggest milestones was the design and implementation of the of the cash transfer programmes in Kenya including development of systems to ensure efficiency and effectiveness in the delivery of results to the poor. Beyond her national level roles, Cecilia has engaged actively – as lead of Kenyan delegations – in key global forums and initiatives. She participated actively in the negotiations of the UN Convention on Rights of Persons with Disabilities, discussions on the Universal cash transfers. Cecilia has acquired extensive leadership and management training locally and abroad, including the 'Leaders in Development' programme at Harvard University and Training in Corporate Governance involving handling of board matters. She has served in the boards of, the National Fund for the Disabled of Kenya as a Trustee, the Board of the National Council for Persons with Disabilities and the National Government Affirmative Action Fund. Cecilia holds a Masters Degree (Education for Rural Development) of the University of Manchester, UK (1991) and an Advanced Diploma (Education for Rural Development) University of Manchester, UK (1990).
Ms. Virginia Wahome
Member
Appointed 13th May, 2022 Ms. Virginia holds a Masters in Developments Studies, Social science from Mount Kenya University, Bachelors degree of Arts in Development Studies from Mount Kenya University and a Diploma in Community based Development from Premise Africa Development Institute. She is a result driven multi –talented and highly accomplished professional with over 11 years' experience skilled at project management through diligent resource allocation and specialized in taking a solution based approach for meeting project requirements and exceeding organization expectation.
Mr. Gitonga Kamiti
Member
Mr. Gitonga Kamiti is an Advocate of the High Court of Kenya. He holds a Bachelor of Law degree from the University of Nairobi and a Post Graduate Diploma from the Kenya School of Law. He is currently practicing at Gitonga Kamiti Kairaria and Company Advocates with over 20 years' experience in Corporate and Commercial Law Practice. He is also a member of the Law Society of Kenya, East African Law Society and International Commission of Jurists.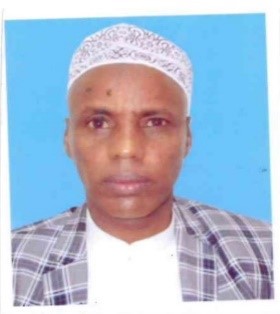 Mr. Bishar Elmi
Alternate Director
Appointed 22nd April,2022, Mr. Bishar Fille Elmi is currently deployed as Ag. Director of Livestock Production in the Ministry of Agriculture, Livestock, Fisheries and Co-operatives. He holds a MSc in Agriculture and Rural Development from Kenya Methodist University Meru, Bachelor's degree in Natural Resource Management from Egerton University, Diploma in Range Management from Egerton University and a Certificate in Range Management from Animal Health and Industry Training (AHITI Kabete). Mr. Bishar is a Range Ecologist technically and a registered member of Animal Production Society of Kenya.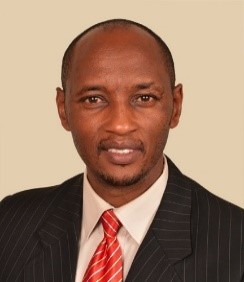 Mr. George Kariuki
Alternate Director
Appointed 10th March, 2022, Mr. George Kariuki is currently the acting Head of the Debt Recording & Settlement Department in the National Treasury. Previously he served as the head of the ICT unit in the same Ministry. George has an Information Technology background, having graduated from Jomo Kenyatta University of Agriculture and Technology (JKUAT), Kenya with a degree in Computer Science and Statistics. He is also an accredited Fellow of the macroeconomic and Financial Management Institute of Eastern and Southern Africa (MEFMI). He is a member of ISACA.
Mr. Chrisologus Makoha
Representative State Advisory Committee (SCAC)
Appointed 16th November, 2020 ,Mr. Makakha has risen from the position of Asst. Inspector I to position of Snr. Deputy Inspector-General of State Corporations under the ministry of MALFC. He boast of vast training and practical experience in the area of corporate governance gained from years of sitting on and advising Boards of various state corporations. He has got extensive exposure and experience in strategic planning and strategy execution, competent in the field of statistics, encompassing data collection, analysis and dissemination, wide ranging experience in management audit of state corporations, in monitoring and evaluation in the public sector among others. He holds MBA and BSc. (Applied statistics with IT) from JKUAT and is currently pursuing Phd. In business Administration for the same University.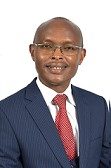 MR. RODGERS KARUMPU
Corporation Secretary & Head of Legal Services
Mr. Karumpu was appointed the Corporation Secretary & Head of Legal Services in May 2021. He holds a Bachelor of Laws degree (LLB) from The University of Nairobi and is currently pursuing an MSc in Environmental Law & Land Governance from the same university. He also holds a Certified Public Secretary (CPS-K) from the Institute of Certified Public Secretaries of Kenya. He holds a Diploma in Law from Kenya School of Law. He has practiced law as an Advocate of the High Court of Kenya for the last 20 years. Mr. Karumpu has also worked as Head of Legal and Human Resource and later as the Managing Director of Netro Technologies Limited, a Tier 2 telecommunication firm that has a presence in seven countries within Africa, between 2017 and 2021, from where he resigned to join ADC. He is an active member of Law Society of Kenya, The East African Law Society, the International Commission of Jurists and The Commonwealth Lawyers Association. As a practicing lawyer, Mr Karumpu has handled many cases in basically all fields and has been more inclined on land matters particularly on community land issues which he confirms to be very close to his heart.
Subscribe To receive timely communication
Drop your email and let us share our newsletter, calendar of events and other communication.